The Broadway line of hi-end 3D biometric devices
and its 3D face recognition technology have been in
use for over 8 years.
Broadway 3D is known to be the first device in the world to be able to visually identify a person as easily as people identify one another.
Identification takes a split second. Walk or even run past the device, glancing at it briefly – and it will identify you among tens of thousands of registered users. Unlike other biometric devices, Broadway 3D does not require direct physical contact or exact positioning in front of the recognition system. It is capable of authenticating people while they are standing, walking or even running.
Similar to the way in which we recognize one another, Broadway 3D has a 3D vision system which remembers the unique three-dimensional shape of the face. Unlike human vision, however, the device is able to differentiate nuanced geometry with the accuracy of up to a few fractions of a millimeter and tell apart even identical twins, which makes Broadway 3D one of the most accurate biometric devices on the market.
High-speed
access
Registration time: 2 sec
Recognition time: < 1 sec
Unlimited database capacity in
verification mode
Throughput capacity: up to 60
people per minute
Superior
usability
Working distance range: 0.8 – 1.6 m
No direct physical contact or
positioning required
Fast recognition with a hat and
sunglasses on
Easy integration
Visual indication for different
modes
Reliability and
security
Eliminates human factor errors
Cannot be fooled with a photo
High-quality 3D measurements of
the human face
False Recognition Rate (FRR):
1/1,000
False Acceptance Rate (FAR):
1/1,000,000
Precision 3D sensing
technology
A wide-field-of-view 3D sensor
Real-time 3D video
3D model resolution: up to 200 mln
points per frame
Scanning speed: 15 frames per sec
Biometric pattern size: 3.5 Kbyte
Key
features
Recognizes people moving with a speed of up to 5 km/h.
Contactless system. No positioning required.
Authenticates even people with a beard, moustache, glasses or headwear
The system can't be tricked by a photo
Broad range of heights (140 to 210 cm)
Database capacity in the identification mode: 5,000 people
Database capacity in the verification mode: unlimited
Built-in web interface to control the system
Server-based solution for controlling several devices
Can be integrated with an existing access control system
The technology
Reconstruction algorithms and proprietary hardware enable accurate recognition of objects in motion.
Fast and accurate acquisition of unique three-dimensional face shapes using structured light.
Calculation is performed on the basis of a 40,000 point infrared grid projected at a parallax angle on the object's surface.
Ability to distinguish nuanced geometry with high accuracy, allowing the system to tell even identical twins apart.
Patented technology: four patent applications filed in the United States and two in Russia.
Product
line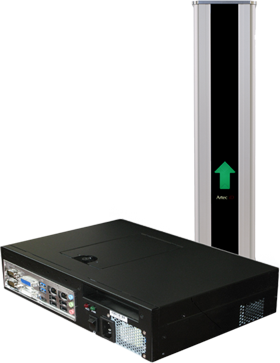 BROADWAY 3D
3D camera + computer with
preinstalled software
BROADWAY 3D BT
Turnstile unit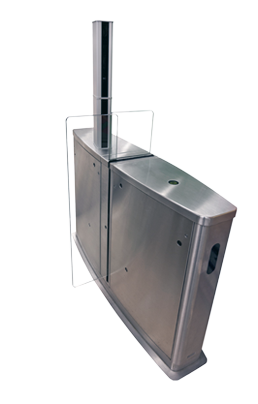 BROADWAY 3D B
Floor unit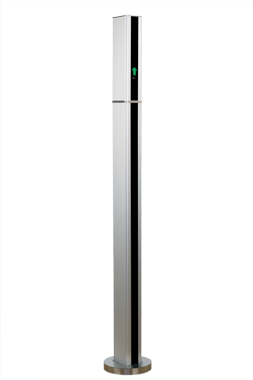 BROADWAY 3D BR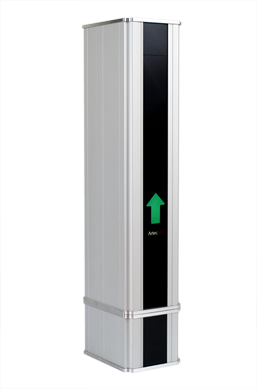 BROADWAY 3D BM
Registration device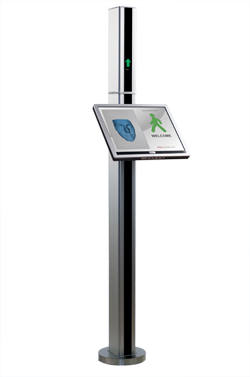 Software
Development Kit
Enables the integration of the Broadway 3D biometric recognition system
with other access control systems at the software level.
Broadway
Management Console
BMC is a client-server application designed to manage a system consisting of several Broadway 3D biometric recognition devices. BMC controls the Broadway 3D devices and synchronizes their databases with the central database, located on a server.
Assigning different levels of access
Import of local databases into the central database
Several templates for one visitor
Entry / exit statistics
Multi-user software
Cross-platform application
Unlimited number of devices on the network
Examples of Broadway 3D
installation locations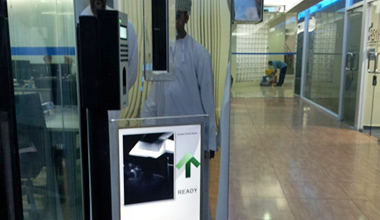 Muscat, Oman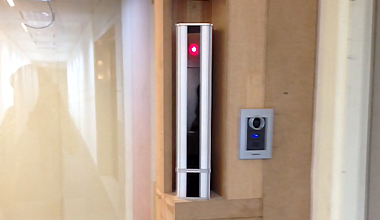 Renewable Energy Center, Thailand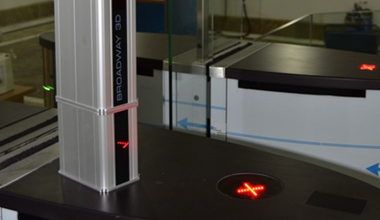 Doha, Qatar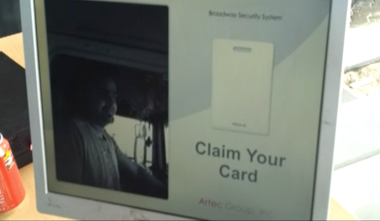 Dubai, United Arab Emirates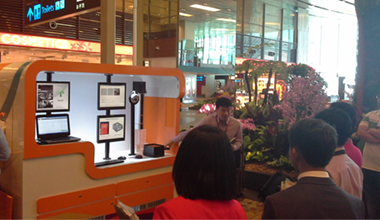 Changi Airport, Singapore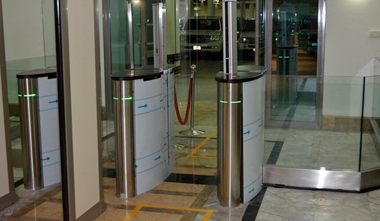 Rosatom, Russia