No need
to keep typing
in a password
Just sit
in front of your computer for it
to recognize you.
Easy, fast, secure
access for you —
off limits to anyone else.
Key features
Unique
3D face recognition technology scans the geometry of a human face, which is a unique biometric key that nobody can steal or forge.
Secure
It grants access to an authorized user as soon as he/she takes a look at the monitor and automatically logs off the computer when user leaves the controlled area or when an outsider appears
Fast
Artec Welcome is able to recognize a person in less than a second. Registration is just as easy. Constant surveillance and log history solve the problem of a "one-time log-in".
Contactless biometrics
Doesn't require tiresome identification procedures like recurrent fingerprints scans
Convenient
Timeout sessions are not an issue anymore. Many PC users tend to extend timeout periods because they are annoyed by the constant necessity to identify themselves. You don't have to spend time actively identifying yourself, Artec Welcome does this automatically, you can just concentrate on your work.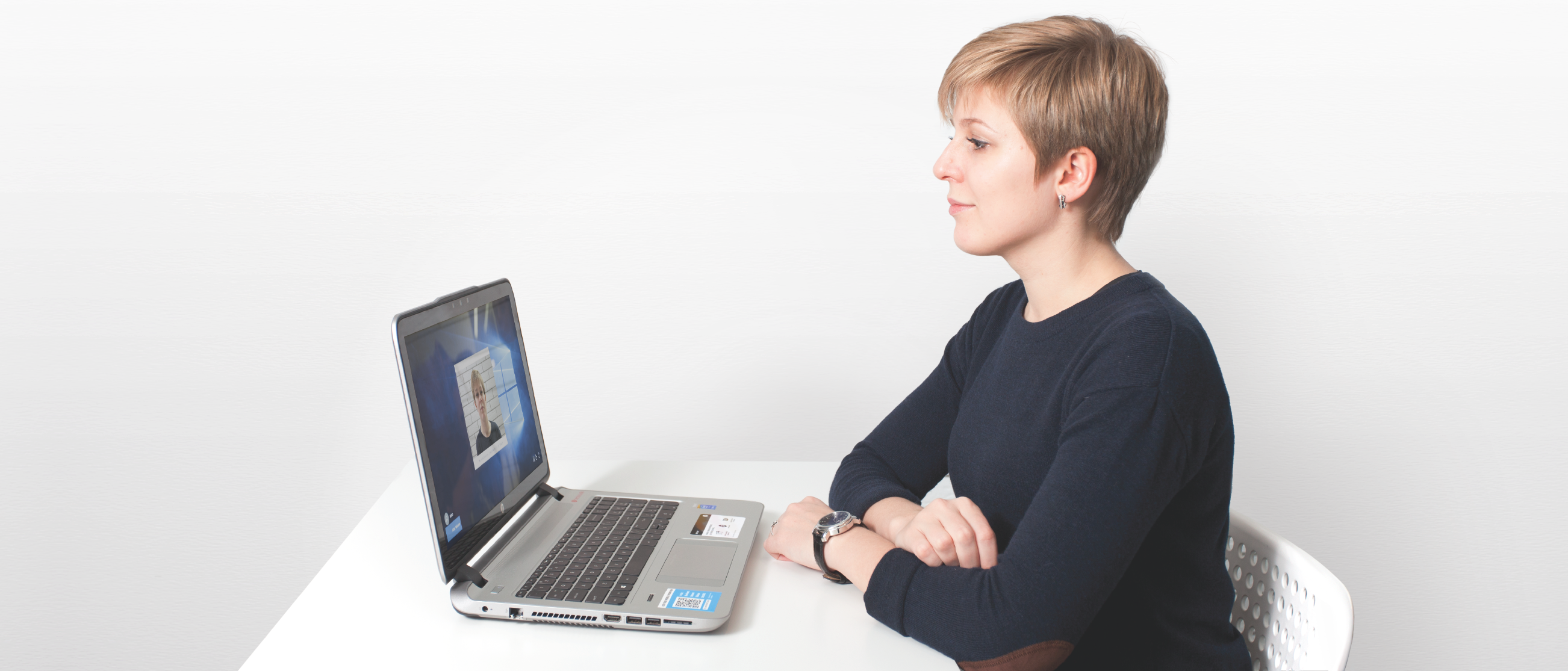 Sit 30–50 cm away from your computer and open the Artec Welcome application.
Press scan and keep still while the program captures your face.
Enter your username & password and press save.
In action
Walk away
from your computer and
the screen locks.
Sit before your computer
again and the program compares your
face with that in the database.
If it matches,
the screen automaticaly unlocks and
you can resume your work.
Artec welcome technology
Artec Welcome is a software development kit (SDK), which can be easily integrated into existing NAC solutions to grant secure access to corporate networks. Artec Welcome does not require any security hardware and supports wide range of 3D sensors. With Artec's 3D face recognition technology and Artec Welcome SDK you can protect computers and networks from unauthorized access.
Existing security solutions cannot offer full protection, as, for instance, passwords can be lost, forged or exchanged, and keeping the passwords on sticky notes next to the PC is a common practice. 2D identification devices could be fooled with a photograph, fingerprints could be forged. All the access control devices usually require a one-time log-in, therefore, once access is granted, there is no guarantee that the right person is actually using the PC afterwards.
Supported hardware
Artec Welcome SDK is compatible with a wide range of laptops, ultrabooks, tablets and all-in-one PCs featuring major consumer 3D sensor Intel RealSense™
You can even use Artec Welcome SDK on old PCs by installing a stand-alone 3D-sensor
Supported OS:
Windows 7, 8, 8.1 and 10

Lenovo ThinkPad* Yoga 15 (15")

Lenovo ThinkPad* Yoga 15 (15")

Lenovo ThinkPad* Yoga 15 (15")

Lenovo ThinkPad* Yoga 15 (15")

Lenovo ThinkPad* Yoga 15 (15")

Lenovo ThinkPad* Yoga 15 (15")
Detailed list of supported devices
with Intel Realsense™
Artec Welcome SDK
Microsoft Active Directory integration, enabling IT to easily administrate biometric information
Remote or Centralized User Enrollment
Standard Microsoft Management Console (MMC) for managing settings and user accounts
User access policies based on biometric identifiers
Multi-device and multi-factor authentication and credentials substitution
Existing Single Sign-On solutions
Enterprise Class Password Management
solutions
Any system that uses Microsoft transport
credential types (NTLM, X.509 certificates,
Kerberos, etc.)
Free demo
Please contact us at welcome@artecid.com
for the chance to try out a free demo of Artec Welcome SDK.